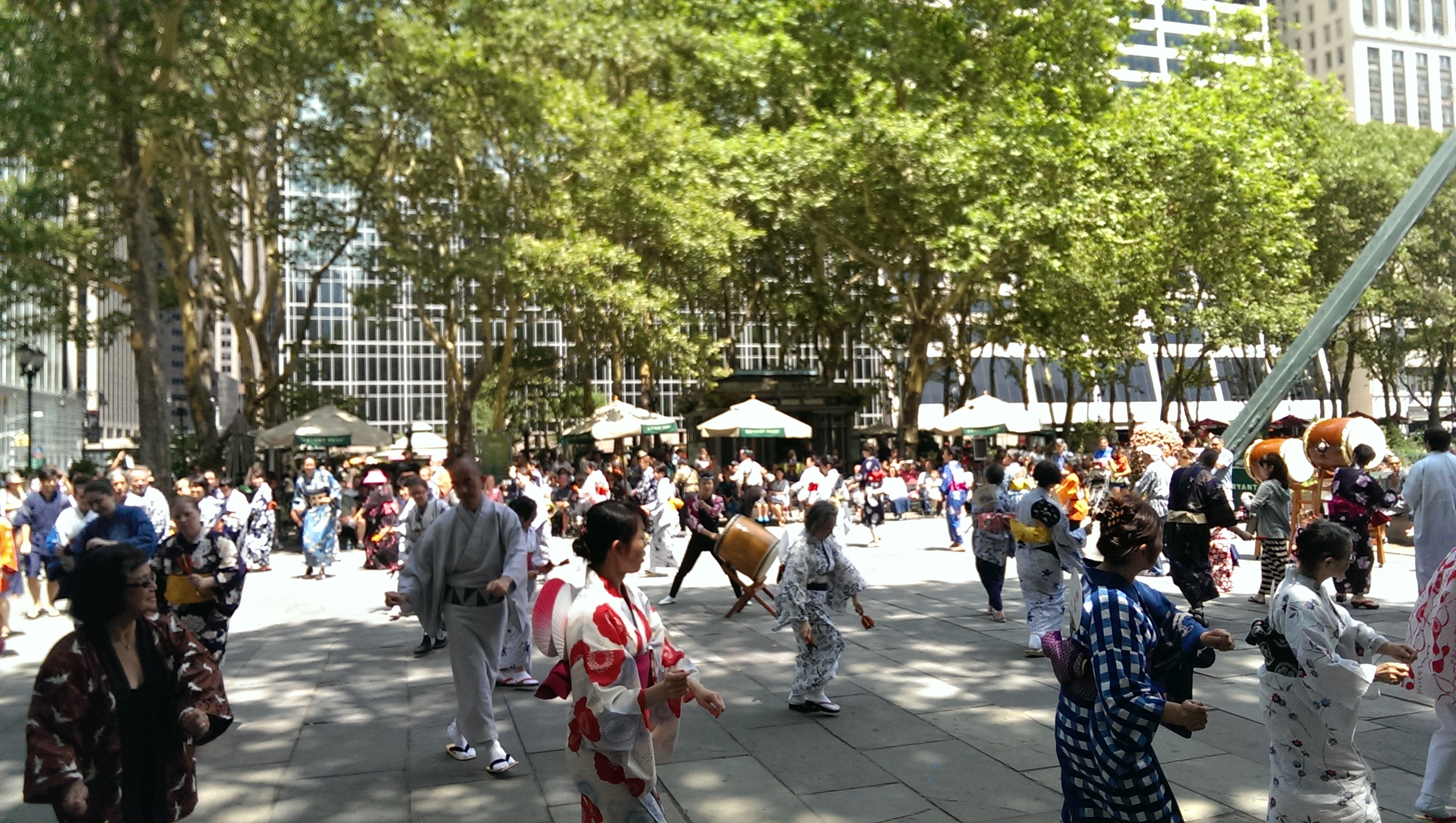 Join and Support the New York Buddhist Church
The New York Buddhist Church is a non-profit organization that relies on donations from the sangha to operate on a day-to-day basis. Please consider supporting the temple by taking out an annual membership and/or making a consistent monthly donation.
Your donations are much appreciated at any time. However, committed membership helps support the temple on an ongoing basis and provides financial support for the temple's operations and mission.
Although our services are open to all, membership is required for certain special events such Kieshiki (Buddhist name-giving confirmation ceremony), scholarship awards, voting in annual meetings, etc. A portion of your membership dues also go to support our national organization, the Buddhist Churches of America (BCA).
INFO
Membership in the New York Buddhist Church is open to all. The Temple offers fellowship, religious services, classes, retreats and various other functions.
There are also additional benefits of membership in the temple:
The monthly Temple newsletter "Kokoro"

The monthly BCA newsletter "The Wheel of Dharma"

All Temple reports, including the Annual Report upon request.

"The Teachings of the Buddha" and free beginners level classes.

Discounts to special events, classes, seminars and retreats.

Eligibility for various scholarships and limited financial assistance for attending religious retreats, seminars and classes at the local, district and national level.

Eligibility to serve on the New York Buddhist Church Board (after two continuous years of membership) or its affiliated organizations.

Eligibility to vote in all Temple elections, including voting privileges at the annual Sokai Membership meeting.

Priority for using the Temple facilities and special rates for facility usage.
DUES
The membership dues for our temple is one of the lowest in BCA. However, the current rates are as follows: $250 for individual members, $500 for families. This is the minimum donation, which may be given in two, four or monthly payments (please discuss with Membership Chair or Treasurer).
Of this membership fee, a portion is given to the BCA to maintain the National organization. A portion is submitted to our Eastern States District. Therefore, we have much less left for the running of the temple. As a result, we must rely upon our members' donations throughout the year. White envelopes are enclosed in our temple's newsletter for the major services (Eitaikyo, Hoonko, Obon, etc.) as donations are usually given during these services. All these contributions are used to keep the temple running.
Checks for membership dues may be mailed to the New York Buddhist Church, 331-332 Riverside Drive, New York 10025
We also accept paypal for your membership dues, and other donations.

GIVING SERVICE
Along with the giving of material goods, giving of labor and love for the temple also is encouraged. The unselfish concern for the welfare of the temple and community is taught from an early age.
Cleaning the temple building and grounds, setting up or putting away chairs, distributing Service Books, helping with bulletins or volunteering to help with events, among other tasks, can help us acquire this unselfish concern.
To become a member, download and complete the following form, or fill out an application after service (available in English and Japanese). Payment may be made in one lump sum, twice yearly or quarterly. It is your generosity that ensures our continuance.
---
Location of the New York Buddhist Church
The New York Buddhist Church is located at 331-332 Riverside Drive between West 105 Street and West 106 Street, on Manhattan's Upper West Side. The NYBC is easily accessible by car or by public transportation.
By Car: From the George Washington Bridge, Upstate New York, or Lower Manhattan, take Route 9A (Henry Hudson Parkway) and exit at the 95 Street or 96 Street exit. Drive north along Riverside Drive or West End Avenue ten blocks.
By Subway: Take the number One Train to the 103 Street station. Exit the station and walk two blocks north on Broadway to West 105 Street. Make a left and walk two blocks west to Riverside Drive.
By Bus: Take the M60 bus (which goes to and from La Guardia airport in Queens) west from 125th Street in Manhattan or from Queens. Exit the bus at the last stop at West 106 Street and Broadway. Walk west on West 106th Street to Riverside Drive and make a left.